Today, having a company website is as crucial as having a shop, office, or telephone number. Research has found that 6/10 customers expect brands to have content online about their business. Why wait for any longer your customers are looking for you! If you own or operate a business that hasn't taken that step into the online world.
Why Do People Visit Websites?
Generally, people do visit websites and blogs for two primary reasons ie;
To find the information they need. It could be a student doing research or someone looking for the address to the nearest bar or restaurant.
To complete a task. E.g. buy the latest product on market, download software or participate in an online discussion.
If you have a business or wish to create a personal brand but don't have a website, it's probably high time you created one. That's because a website will help boost your business or brand faster than you can imagine. A website is your channel of communication between you and your clients or customers. It's also an advertising and marketing platform that's much cheaper than traditional advertising channels like radio or Television.
Domain
Design and development
Website Hosting
Your journey to owning a website of your own involves those three stages.
Domain Name
When you start to think about owning a website, it begins with a name. What shall you call it? A domain is your address on the internet. Think of it like a phone number for the web.  Domains are thankfully very cheap. A dot com domain such as companyname.com is priced at Ugx 60,000 per year, companyname.co.ug costs 150,000.  If you're buying it from us. You have to renew your domain annually, so this is not a one-time cost.
List of categories of .ug domain extensions
ug – Suitable for business or commercial entities
ug, org. ug – Suitable for Not for profit or Non-Government Organisations (NGOs).
ug – Recommended for Higher Institutes of Learning e.g Universities and Institutes.
ug – This Category is set aside for lower Educational Institutions from the Secondary School level and below
ug – This category is reserved for government agencies such as Ministries, Automatic Agencies and Authorities
ug, net. ug – This is suitable for Network Infrastructure services such as Internet Exchange Points, wholesalers of Internet bandwidth, etc
Website Design and development
Once you have a domain, you're one step away from owning a website. The next step is designing and developing your website. This is a very creative process similar to building a house. Every client is unique so there's no one-size-fits-all kind of website. If you own an NGO for instance, your website can't be similar to ecommerce website (online shopping website)
The cost of designing a website also varies depending on a number of factors such as content and features. If your website is going to be content-intensive, it'll cost a lot more. For instance, designing a website for a media company such as a television station or newspaper will require a powerful Content Management System (CMS) that can manage editors, sub-editors, authors, contributors, images, and videos. It should also be easy to navigate so that readers can find relevant content. This kind of website can't cost less than Ugx 5,000,000 if you're to contact us.
On the other hand, if you're website isn't very content-intensive or won't have lots of dynamic functionality — something people like to call a "simple website" — then that costs a lot less. Most website design firms can settle for something below the Ugx 1 million mark for such a website.
Hosting means having your website site sit on some giant computers on the internet that are constantly hooked to power and the internet. This isn't a creative process at all. And thanks to the economies of scale, hosting a website is the second cheapest stage of the three.
Depending on who you choose, hosting costs anything between Ugx 100,000 to Ugx 1,000,000 depending on the complexity and traffic of your website. You can read more on this on "How much it costs to host a website in Uganda".
"So how much did the entire thing cost?" some of you must be already wondering. To make things simple, let me tabulate a bill of costs of a client X we recently worked on.
Client
Domain booking
Design & Development
Hosting
Total cost
Companyname.com

Companyname.co.ug

Ugx 60,000/yr

Ugx 150,000/yr

Ugx 1,200,000
200,000
1,460,O00
Types of websites
Websites come in many types and can be used in various ways and fashions. A website can be a personal website, a government website, a commercial website, a non-profit organization website or a Business website (Small business website, medium-sized business website, and Large business website).
Below is list of common types of websites in Uganda
Personal Websites
Photo Sharing Websites
Community Building Websites
Writers / Authors Websites
Mobile Device Websites
Online Business Brochure/Catalog
Informational Websites
Directory Websites
Blogs
10 Reasons to Have a Website Today
Today, having a company website is as crucial as having a shop, office or telephone number. Research has found that 6/10 customers expect brands to have content online about their business. Why wait any longer your customers are looking for you!
Online Presence 24/7.
Having a website means customers are always able to find you – anytime, anywhere. Even outside of business hours, your website continues to find and secure new customers.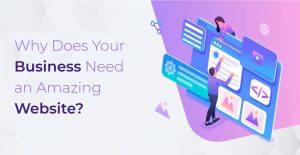 Information Exchange
At its simplest, a website provides a quick and easy way of communicating information between buyers and sellers. You can list your opening hours, and contact information, show images of your location or products, and use contact forms to facilitate inquiries from potential customers or feedback from existing ones.
Credibility
In today's modern world, there is an expectation for any reputable company to have some kind of online presence. Potential customers would likely be distrusting of any business that didn't have a telephone number or a physical address, and the same can be said for not having a website and email address
It Cuts Costs
As well as simply displaying information, you can also use your website to sell goods & services directly to consumers, in some cases removing the need to use "brick-and-mortar" stores which involve large operating costs (staff wages, rental, utilities to name just a few)
Market Expansion
As your site is accessible to anyone all over the world, the ability to break through geographical barriers has never been easier. Anyone, from any country, will be able to find your company and as such, is now a potential customer.
Consumer Insights
Analytic tools allow you to identify who your typical customer is, how they found you, what they like, and adapt your business to maximize purchases through your site.
Advertising
Tools like Google AdWords or advertising on Facebook give you the power to reach customers with much more accuracy and reliability than with traditional offline advertising methods. SEO and online advertising are a great ways to help build awareness
Competitors Online
If you don't have a website it is highly likely that your competitor will do that, this means that you are missing out on gaining new customers and can be at the forefront of their minds. It is crucial that no opportunities are missed and are gained by the competition.
Customer Service Online
Websites provide an easier way to handle customer service. By offering answers to regularly asked questions in a FAQ (Frequently Asked Questions) section, you can reduce customer service costs and save yourself time and money, as well as provide much more information.
Growth Opportunity
Websites, in general, are great ways to in providing a place that potential investors can be referred to. It shows what your company is about, what it has achieved, and what it can achieve in the future.